Algorithm overview

Given a surface model and a feasible orientation, we horizontally slice along the Z-axis and represent the dependency relationship with a graph (a), where each node represents a segment or a contour and each edge represents the dependency between nodes. The input model is initially decomposed, and each decomposed patch can be printed continually. Their dependency relationships are shown in (b). Following this, we merge the small patches into larger, single, and printable patches, where this may yield multiple optimal merging solutions (c). We further reduce the number of patches for each solution by applying curved layers (d). For the optimal merging solution with the least number of patches, we generate the toolpath for each patch and assign the order of printing between them (e).
More results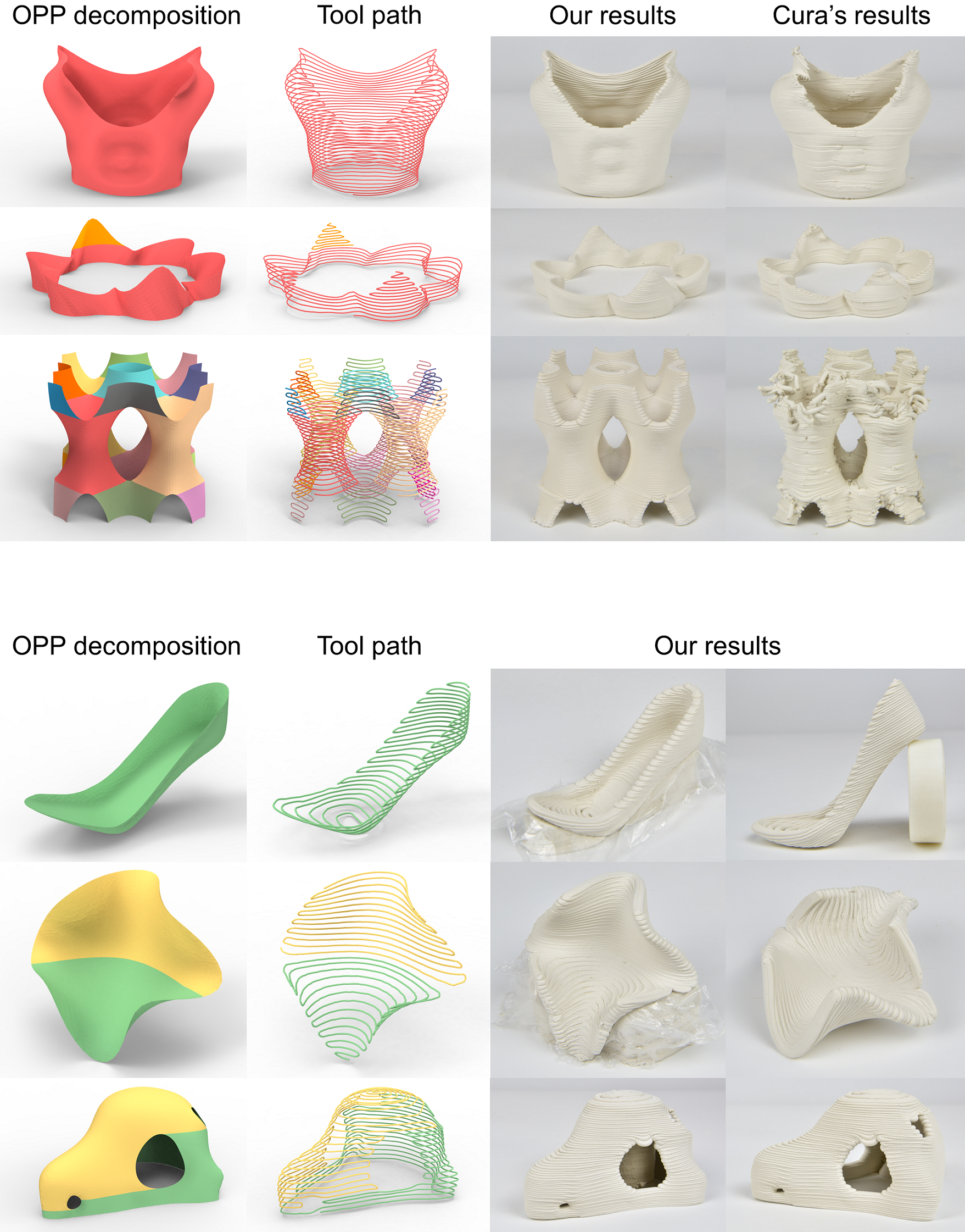 Some results of ceramic 3D printing. The models in the top three rows are self-supporting. The OPP decomposition, toolpath, and results of printing obtained by using our method and Cura are shown in each row. The last three rows show models with supports. We built the support structures in advance and inserted them manually during fabrication.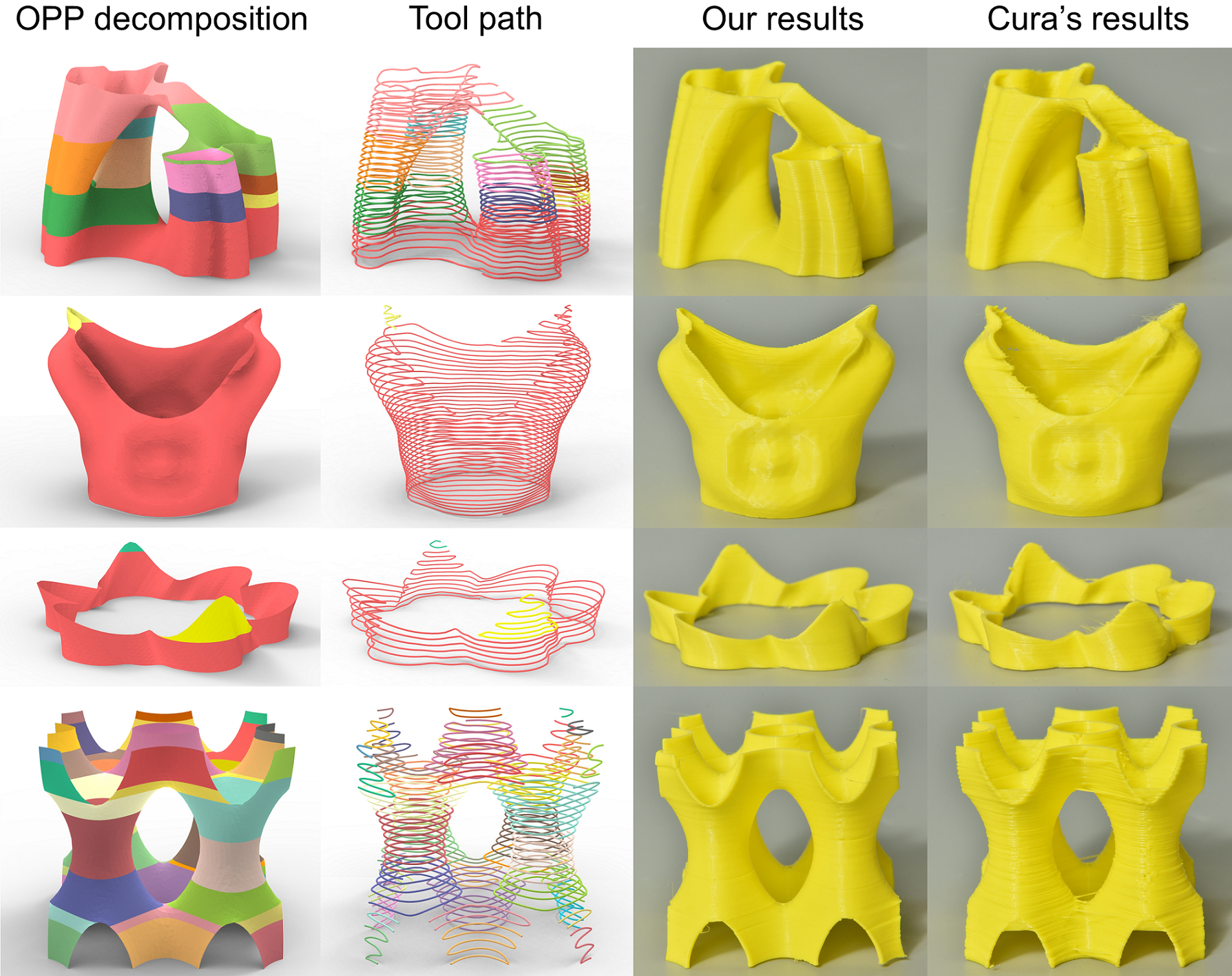 Some results of FDM printing. Let-to-right: the OPP decomposition, toolpath, and results of printing by using our method and Cura. Compared with those of ceramic printing, the results of FDM had more OPPs owing to the shorter nozzle to avoid collisions. The surface quality was beter than that of ceramic printing using both methods.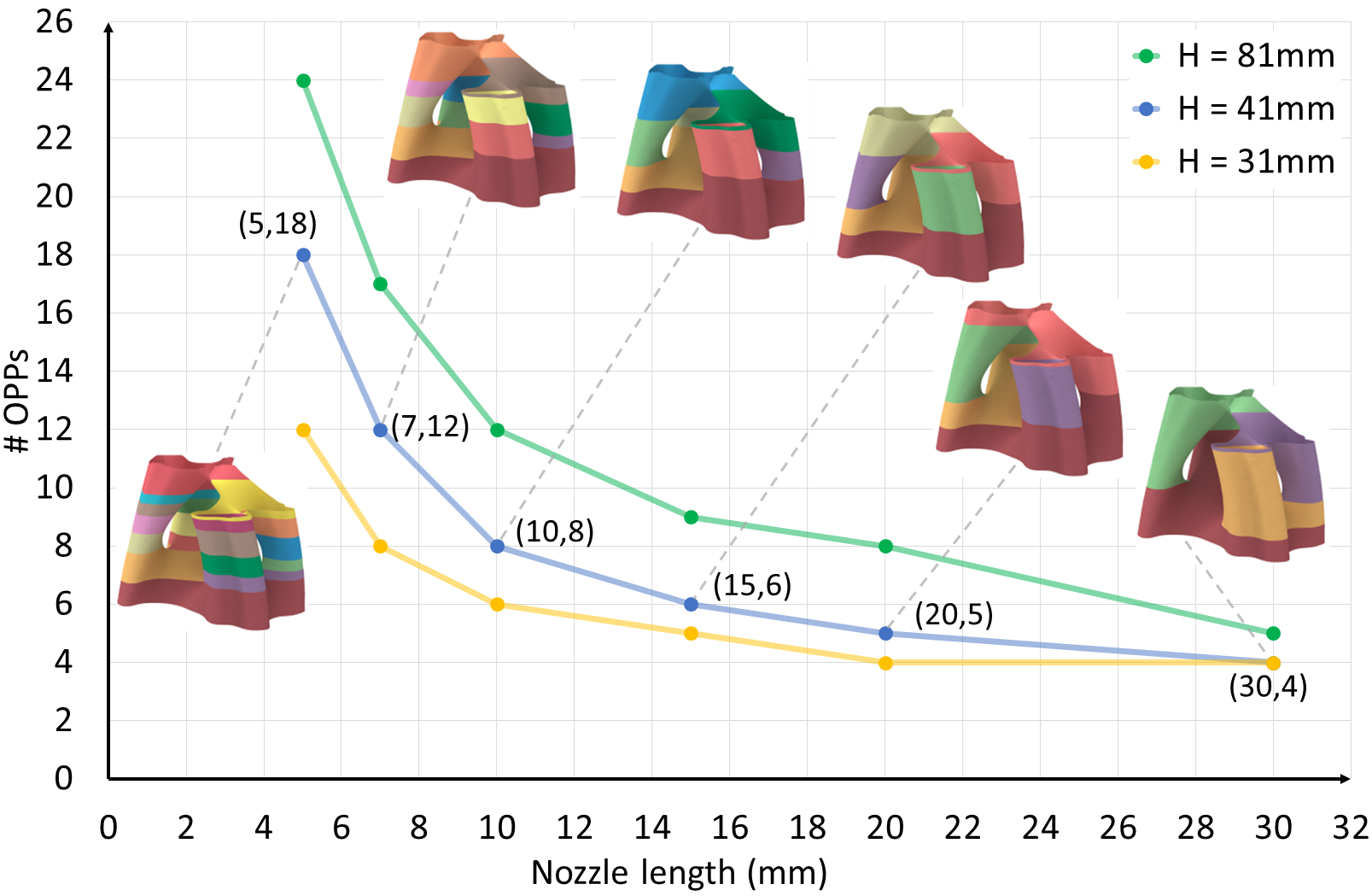 The number of decomposed OPPs with models of diferent sizes (H indicates model height) and nozzles of diferent lengths for the Julia vase model in the FDM printing setup. As the length of the nozzle increased, the number of OPPs decreased significantly as fewer global collisions occurred.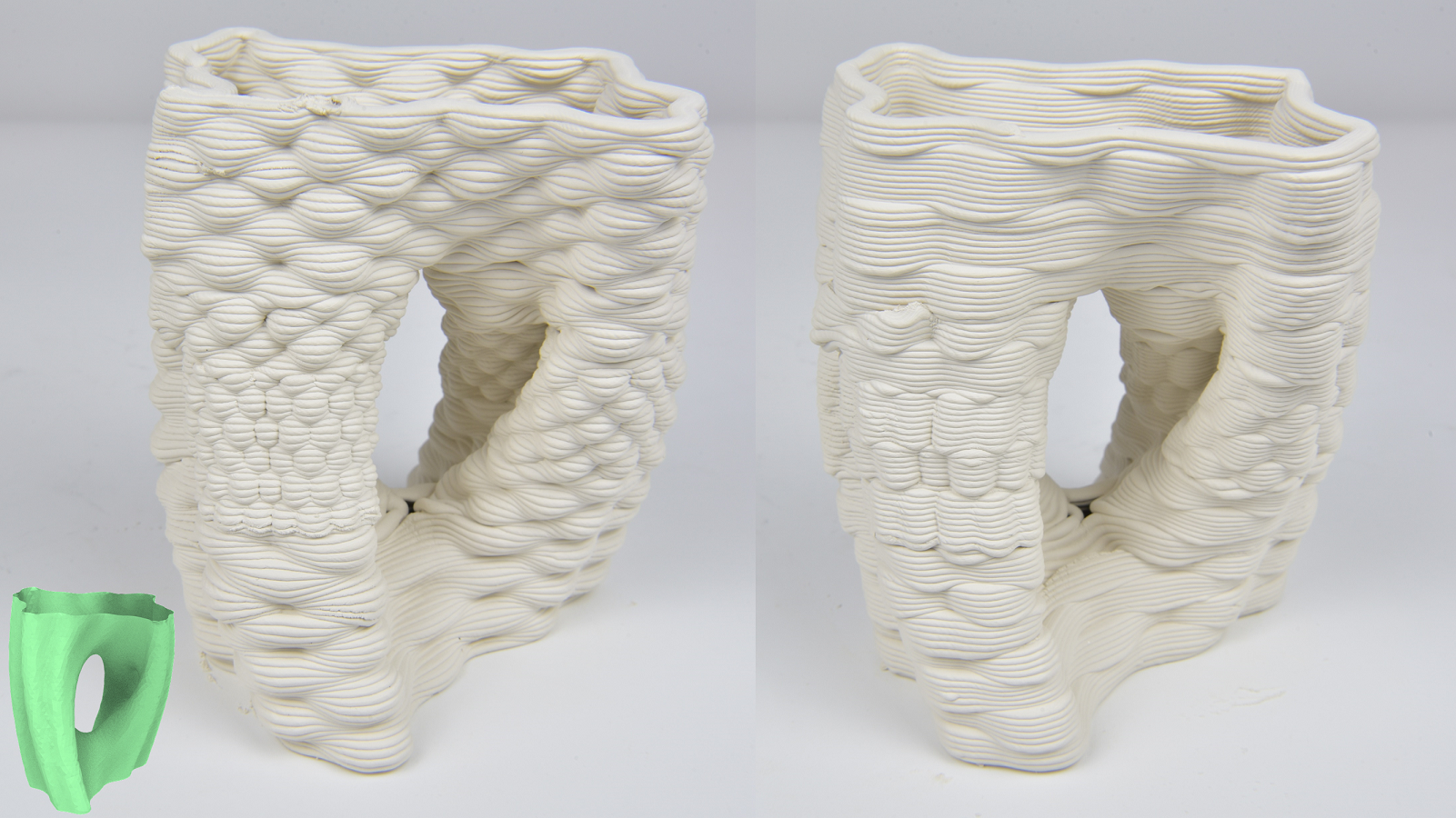 The Julia vase model was decomposed into four OPPs with diferent textures